The evolution of the "hype" sneaker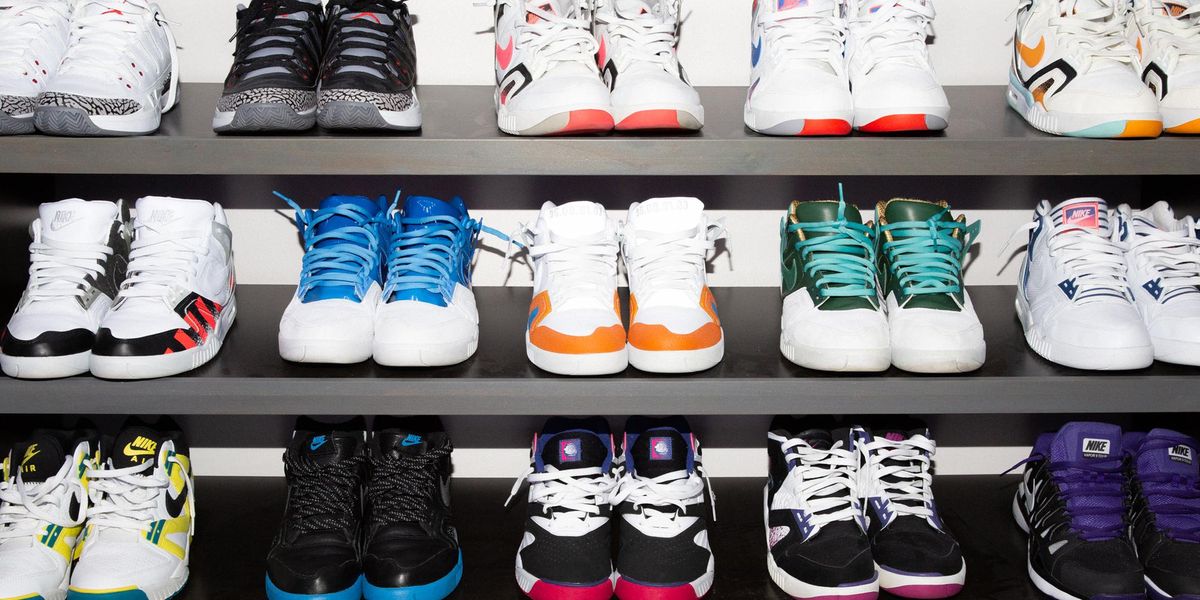 The words hype and sneakers are often synonymous, at least in fashion. As stars like Kanye West and Pharrell, alongside brands like Dior and Sacai, lend their name and style to new collaborations, they are stimulating a chronic ebb and flow of the cycle of fashions, trends or "hype", as you might call it, so characteristic of the early 2010s.
The sneaker industry grew around this initial intersection between streetwear and luxury, as platforms like StockX emerged to provide access to the hottest and most coveted styles, albeit often at a low price. high price. But in the true form of the industry, yesterday's hype style is today's fashion faux pas, which means celebrities, in some cases, have given up on super-exclusive choices and gone for what could previously be considered more sleepy styles.
Take for example the current popularity of the seemingly retro adidas Samba. Not only has the style, more commonly associated with soccer players in the '80s and' 90s, been worn by icons from A $ AP Rocky to Bella Hadid, but it has also served as a collaboration subject for stars like Jonah Hill and Grace Wales Bonner. – both of which command a certain respect in the "fit world".
Consider the Vans Old Skool, a Harry Styles favorite, or the Converse Chuck Taylor, worn several times by Kaia Gerber and Gigi Hadid. The simpler shoe styles emerge as the favorites of those who could have the hype versions if they wanted to. Perhaps this shift parallels the subsidiary nature of the peacock-influenced culture in favor of a street style focused on personal style. Although regardless of the point of origin, it is suitable for wallets everywhere.
Photo: Getty
The theory also extends to the field of collaboration. "It's pretty easy to add your name to an iconic sneaker model like the Jordan 1 and produce a hyped output. It's much more impressive when an artist takes a sleepy figure and makes it coveted," says Jesse Einhorn, Senior economist at StockX, who then points to Bad Bunny, heir apparent to the throne of the collaboration, and his work on the adidas forum. "Before Bad Bunny collaborated on its two versions of the Forum, the average Forum on StockX was selling for a relatively paltry price premium of 16%. In contrast, the two Bad Bunny Forum collaborations are trading between 250% and 350% above retail. In other words, Bad Bunny was able to increase the typical Forum premium up to 20 times. "
Sophia Chang, founder of Common Ace, a platform that works against the nascent notion of uber exclusivity, claims that celebrities are actually helping to dilute the idea of ​​hyped style. "With the rise of stars and celebrities adopting more styles of sneakers in their everyday looks, it supports the sneaker community by creating more demand and encourages corporate brands to create more great series. audience, production availability and styles for everyday sneaker collectors, "she said. Explain.
Einhorn takes this idea a step further. "Almost everyone has a connection to sneakers," he says. "They have different meanings for different audiences, but in each case they serve as a vehicle for self-expression and a way for people to connect with brands, celebrities and communities that might otherwise be out of reach. if you can't afford Bad Bunny's Campus '80s, you can wear any pair of Campus' 80s and feel connected to Bad Bunny. "
So what does the hype mean again? "For the past three years, the best-selling Nike sneaker on StockX has been the Air Force 1 Low White '07, which is trading at just $ 10 above retail – a perfect example of how Classic versions continue to work, even without the hype, "notes Einhorn, a notion echoed by Chang. Sneaker culture is no longer a niche and its widespread reach leads to greater accessibility. In other words, you don't have to spend a million dollars on a cool pair of shoes, it's time to just wear what you want.
Shop our favorite accessible styles below: