Lucien Clarke joins the DC Shoes skate team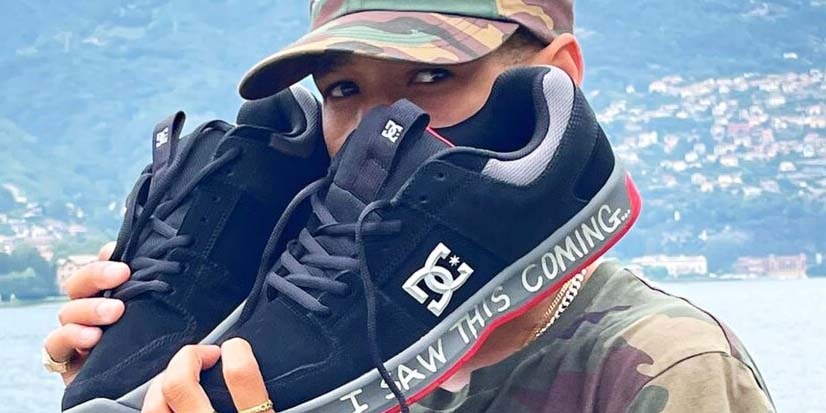 DC Shoes welcome London-based skater and creative Lucien Clarke to their pro skate team, joining team skaters like Josh Kalis, Evan Smith, Wes Kremer and more. Along with taking on the coveted spot as a skateboarder, Clarke will also take on the role of creative director, leading DC's expansion into the booming Asian market, where skateboarding culture continues to blend into different spheres of luxury and fashion. streetwear.
Clarke's other co-sponsors include Palace, Venture Trucks, Reup Wheels and Shake Junt.
"Before, it was luxury skateboarding. Now it's the luxury of skateboarding. I'm excited to continue to push boundaries and tell stories…all on behalf of V," comments Clarke.
In July 2020, Clarke became the first-ever professional skateboarder to sign with a French fashion house, joining Louis Vuitton under Virgil Abloh. While at LV, he worked with Virgil to create Louis Vuitton's first and only professional skate shoe which was followed by several colorways. With the silhouette clearly drawing inspiration from DC's legacy skate designs, Clarke's latest appointment marks a full circle moment.
"Lucien represents a compelling link between skateboarding and fashion. He is a truly unique talent and we look forward to his creativity, both internally and externally, becoming a major asset to the brand. His unmistakable style comfortably ties DC's heritage to DC's future. It's just a great fit," writes Michael Minter, global marketing manager for DC Shoes.
Elsewhere, HUMAN MADE is readying three colorways of the adidas "ADIMATIC HM".