Herman Miller's Iconic Aeron Chair Gets an Eco-Friendly Upgrade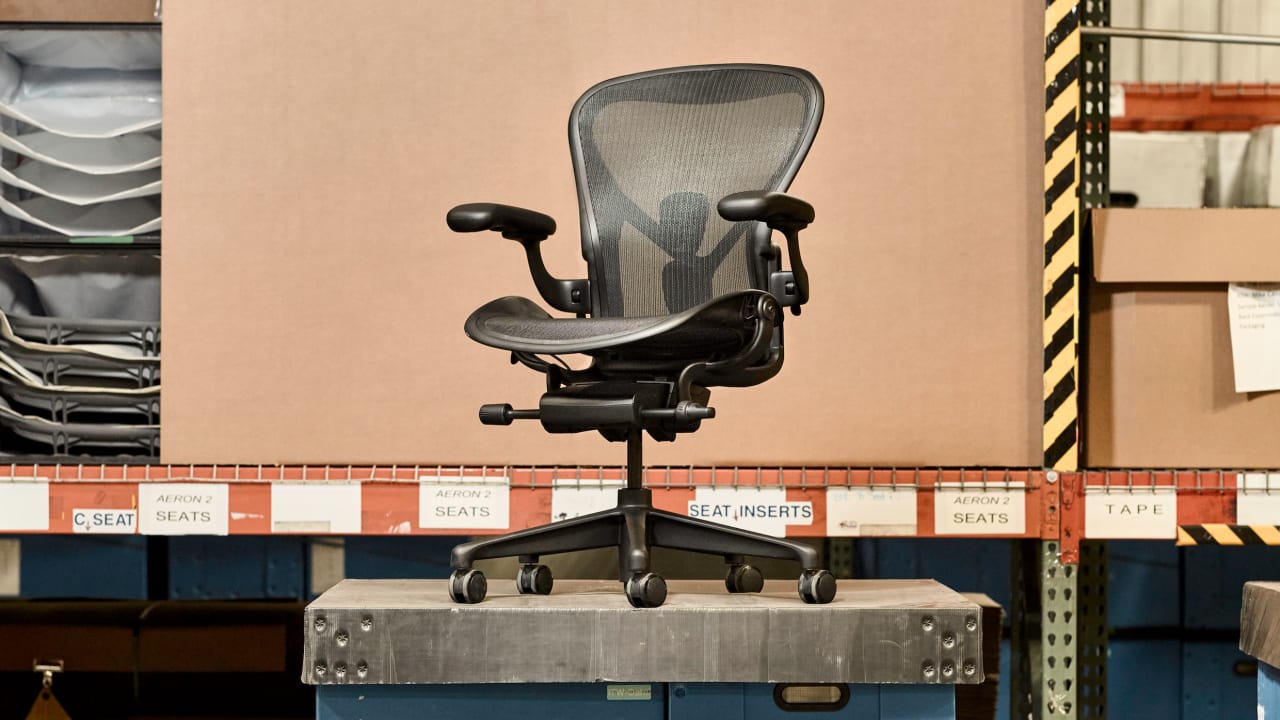 The Herman Miller Aeron is the world's most iconic task chair, designed in 1994 for a world where people were spending more and more hours in front of their computer screens.
Almost 20 years later, the Aeron is still Herman Miller's best-selling chair. And now, each Aeron chair will hold the equivalent of 114 plastic water bottles, as the company uses up to 2.5 pounds of ocean-bound recycled plastics in the Aeron, diverting the various plastic waste that are found near ocean shores.
Specifically, the company uses these reclaimed plastics to build 100% of the chair's two main components: its nylon backrest frame and tilt covers under the seat (a box that houses adjustment mechanisms).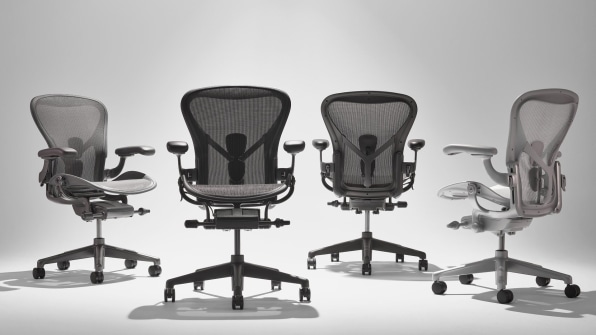 Granted, 2.5 pounds of plastic may not seem like a lot. And depending on the color of the chair, there can be as little as half a pound of ocean plastic inside. "The idea is that the little things add up," says Gabe Wing, sustainability director at Herman Miller. Herman Miller predicts that these updates to the Aeron range can prevent 150 tonnes of plastic from ending up in the oceans each year (the equivalent of 15 million plastic water bottles).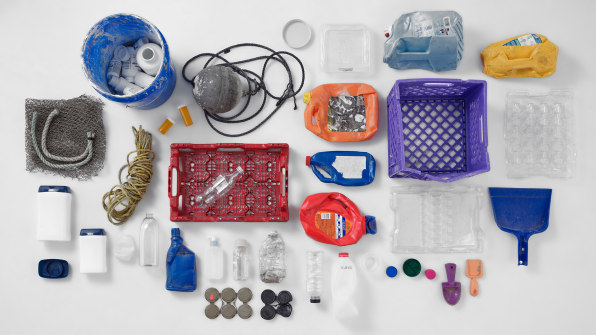 "We are trying to create a market for waste. . . demonstrating that you can use them and put them in high-end products, "says Wing.
Granted, Herman Miller isn't the first company to incorporate ocean-related plastics into high-end performance products. Most notably, Adidas has started experimenting with these plastics in its Parley running shoes, which debuted as an experiment in 2015. This year, Adidas will sell 17 million pairs of shoes with ocean-bound plastics to inside, proving that the idea can evolve.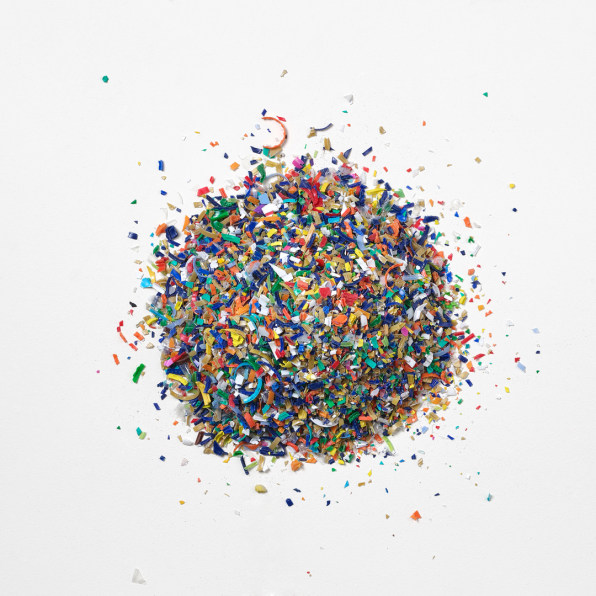 Now, Herman Miller is pushing the $ 140 shoe even further with his $ 1,200 chair. The main challenge with incorporating recycled plastics into any product that needs to flex, bounce and give, in particular, is that recycled plastics are less predictable than "virgin" plastics produced directly from refined petroleum. Herman Miller produces many components of his chair by melting plastic pellets and sending this paste into injection molds. All kinds of trace additives are present when these lozenges come from random bottles and caps, as there is not just one plastic formulation. And you can actually see these differences in the plastics collected with your own eyes on the production line in terms of color, shape and texture.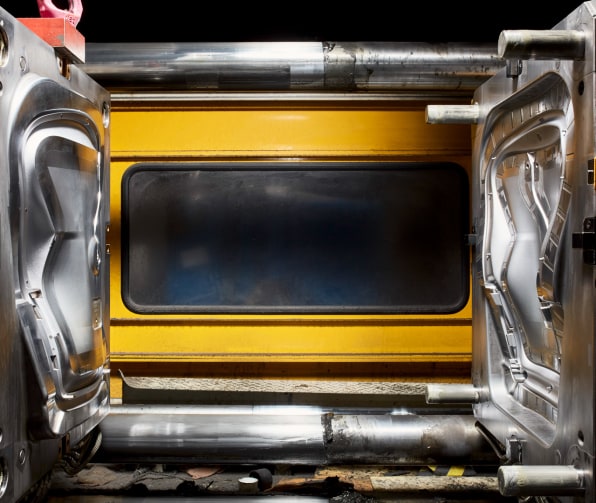 "There is more variation, lozenge to lozenge. It's not about swapping out the pellets and going from recycled to virgin, "says Wing. "Understanding how to adapt to this wider variation is the art of doing it. It is a non-trivial exercise.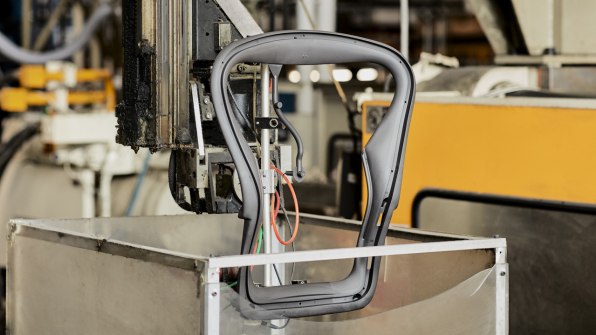 Even as Herman Miller was melting those salvaged plastics, engineers at his Michigan plant discovered that the goop was not flowing at the same predictable rate they were used to. As a result, the mutant parts rolled off the line. In some cases, the tilting lids were half formed from injection molds. In other cases, parts got stuck in the molds and the line had to be shut down while the issue was resolved.
These challenges lasted for over a year. Herman Miller used his own plastics supplier to assess his assembly line and offer his technical knowledge in molding the material. In some cases, the use of this new plastic meant that factory line tools had to be rebuilt and redesigned. In others, it meant that the existing process simply had to be modified, adjusting the precise schedules of the machines integrated in the assembly line.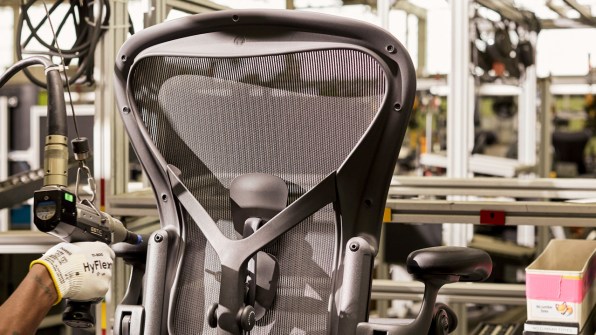 "If you think about it, we designed the whole manufacturing process around this virgin material that we were using. To change this material, everything is connected. We force a material into a process it was never designed for, "says Wing. "Sometimes it works. You can turn a few knobs and modify the tool. And sometimes you just can't do it.
Now that Herman Miller has figured out how to build two essential components of his Aeron chair from ocean plastics, the company will copy those ideas into its portfolio, where possible.
"We called on a project team [inside Herman Miller], asking: "Do you think we can use it in these components? [too]? "says Bob Teasley, director of supply management at Herman Miller." My response was, 'Yes, I can put you in touch with the right people.' '